Eliza Faulkner
Since 2013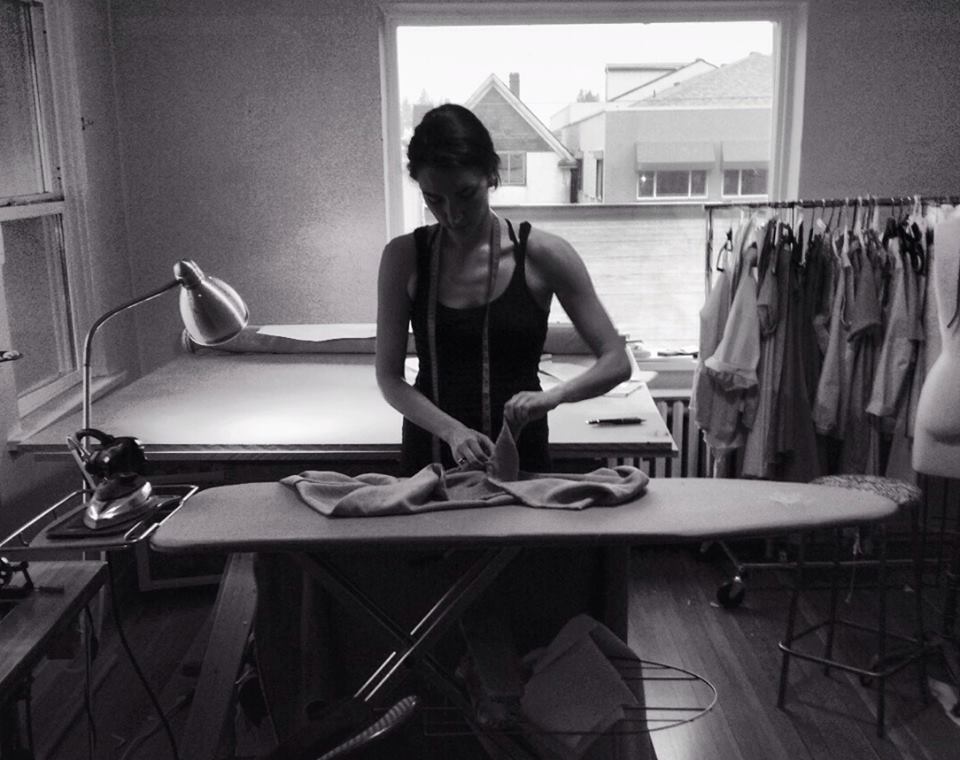 Eliza Faulker in her workshop, 2012 © Jean Cardno. Photo courtesy of Eliza Faulkner
Designer Eliza Faulkner offers her eponymous women's ready-to-wear label at affordable luxury prices. Her creations have a relaxed elegance, while exaggerated sleeves, bows and ruffles add a bold touch to the simple lines. Her target clientele is creative women ages 25 to 45 who want to encourage ethical fashion. Eliza Faulkner produces all her clothing in Montreal using natural fibres like linen and cotton.
A graduate of Central Saint Martins, an arts and design college at the University of the Arts London, Eliza Faulkner worked as an intern for designers like Erdem, Roland Mouret and Zandra Rhodes. She then launched her own brand in 2013 when she was living in the Cowichan Valley on Vancouver Island. The following year, ELLE Canada named her "One of the Top Ten Canadian Designers to Know."
Eliza Faulkner has been based in Montreal since 2016. As of 2018, she sells her creations on her Website and at eight or nine independent retailers in Canada and the United States.
Publication date
01/02/2019
Author
Madeleine Goubau, Contributor
© MCCORD STEWART MUSEUM 2023